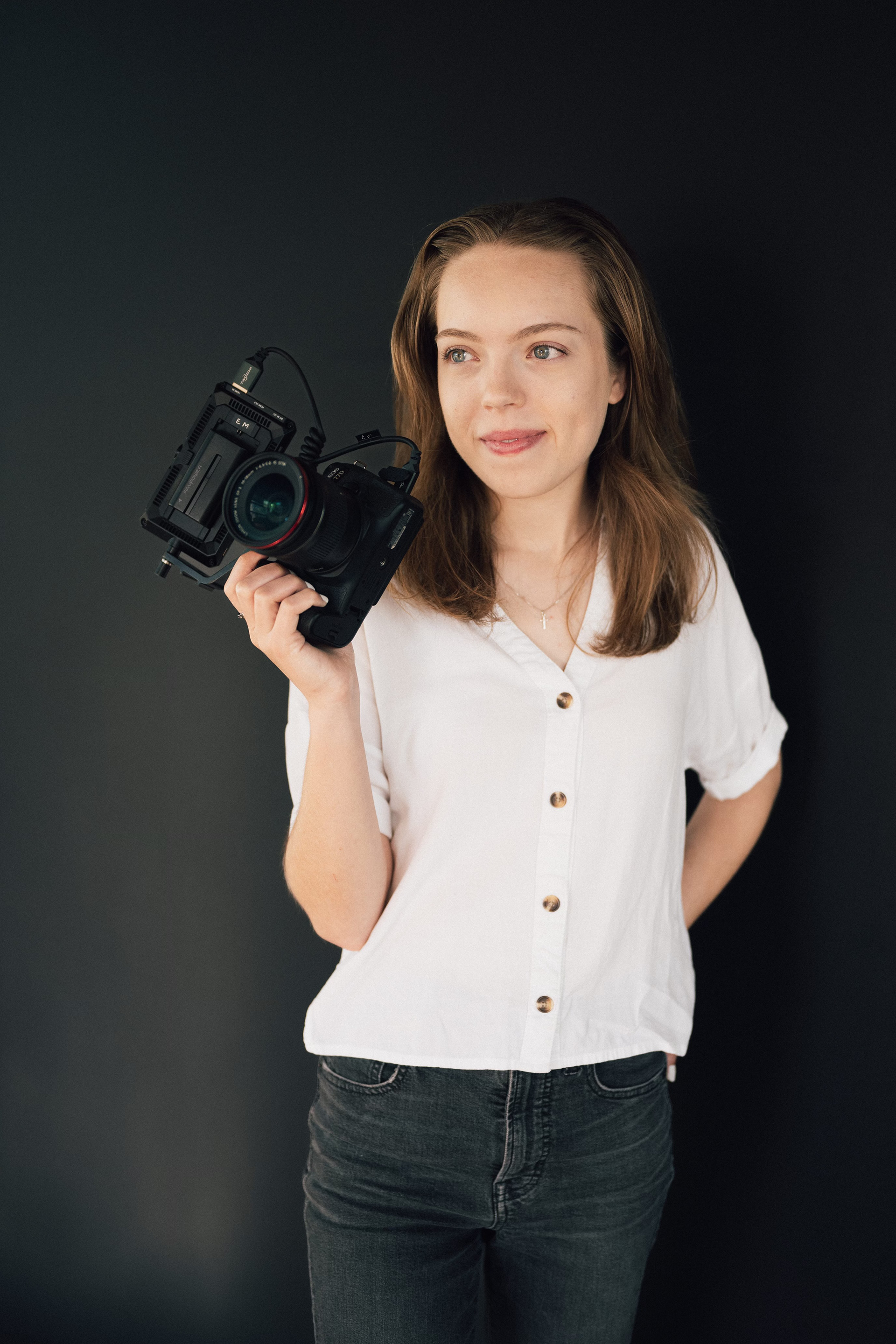 ​​​​​​​

TURNING IDEAS INTO LIVABLE MOMENTS THAT EVOKE EMOTION AND TELL A STORY.
​​​​​​​

Hello, I'm Emily Martin I grew up in Houston, Texas with my wonderful supporting parents and beautiful sister.  I became interested in film after I dabbled in photography for two years.  I find great joy in bringing paper ideas to life through a lens.  I believe there are millions of stories out there waiting to be told.
I studied at Lone Star College getting my associate's degree in Video & Post Production.  Right now I am studying Telecommunications Media Studies with a minor in Entrepreneurship at Texas A&M University. 
As much as I have a deep passion for film I have an even deeper passion for serving the Lord.  I know I wouldn't have this gift or desire without Him, and it is my goal to bring glory to Him with everything I do.